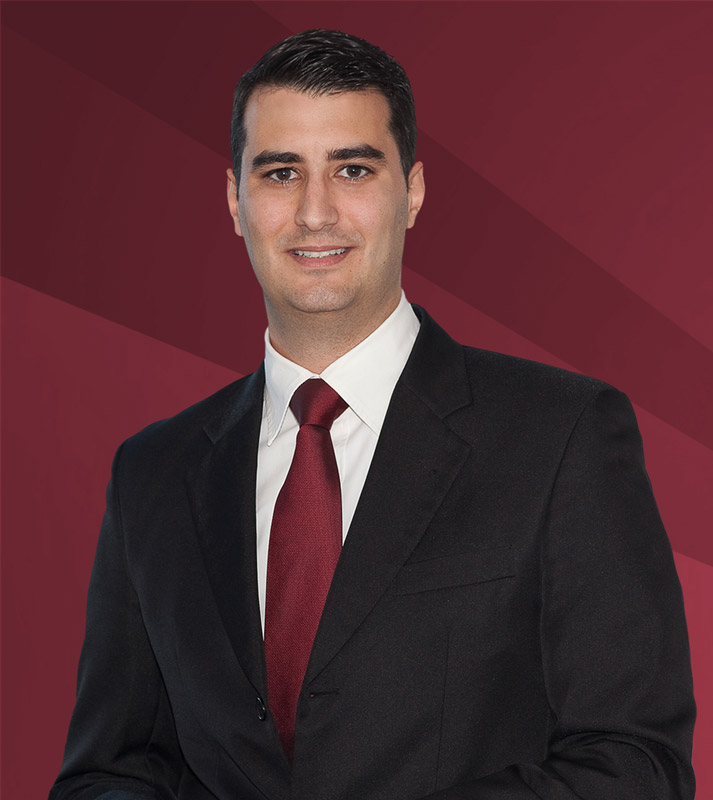 ACADEMIC & PROFESSIONAL QUALIFICATIONS
Panayiotis graduated from the University of Manchester with a Bachelor of Arts Degree in Accounting and Finance. He subsequently trained as a Chartered Accountant with Deloitte in Manchester, UK and then with PricewaterhouseCoopers (PwC), Cyprus.
He is a member of the Institute of Chartered Accountants in England and Wales (ICAEW) and the Institute of Certified Public Accountants of Cyprus (ICPAC).
He is the Secretary of the Cyprus VAT Association (CYVA).
He also holds the prestigious Expert in European Value Added Tax (VAT) Degree, which he earned in October 2017 after having graduated at the top of his class.
Panayiotis is a Certified Vocational Trainer with the Human Resources Development Authority of Cyprus (ANAD).
BACKGROUND
Panayiotis is a dedicated VAT specialist with over 10 years of experience in VAT advisory and compliance matters.
Panayiotis regularly teaches VAT at seminars and workshops and has authored or contributed to various articles and other publications in Cyprus and abroad on matters pertaining to Cyprus and EU indirect taxation.
He joined Chelco VAT Ltd as a Senior VAT Consultant in 2014.
SKILLS
Panayiotis possesses an in-depth understanding of the EU VAT Directive and decisions of the European Court of Justice (ECJ), allowing him to transpose this knowledge against the local VAT legislation in Cyprus and offer in-depth and reliable advice to his clients and professional associates at both a local and international level.
Panayiotis is a specialist in VAT for the shipping industry and has helped numerous clients with regard to the Cyprus VAT Yacht Leasing Scheme and other shipping-related VAT matters.
RESPONSIBILITIES
Panayiotis is responsible for all matters pertaining to client services and ensuring client needs are met, as required. He focusses on understanding the true client needs, identifying their challenges and offering solutions that are VAT efficient, whilst allowing for the required commercial flexibility. Working closely with a team of internal associates and external associates, where required, he ensures deliverables exceed client expectations.